INTENSIVE OUTPATIENT THERAPY
FOR
OBSESSIVE COMPULSIVE DISORDER (OCD)
AND
ANXIETY IN GENERAL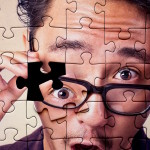 IOP Treatment components
Our IOP is a 4-6-week program that includes the following components:
– Exposure practices in the office, outside the office, or at home.
– Access to a therapist 24/7 days a week for exposure coaching.
– Morning, afternoon, evening, and weekend appointments.
– Family meetings (in addition to exposure sessions).
– A discharge plan that includes 4-weekly follow up therapy sessions.
Treatment planning process
Our assessment and treatment planning follows the steps below:
– After a phone call or email and, if appropriate, clients are invited to schedule an intake appointment.
– During the intake appointment an specialized clinical interview is conducted, specific OCD assessments are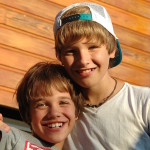 administered and collateral interviews with significant others and/or other professionals (if necessary) are conducted as well.
– Each client is assigned an individual therapist who will be in charge of all components of the client's intensive program, from the beginning to the end of treatment including exposure sessions, home visits, 24/7 availability, and 4-weeks of after care treatment.
– All treatment plans are individually customized to the specific needs of the client.
– Clients are given practice assignments to work on between the daily sessions.
– After discharge, clients are given the names of other providers close to their home residence.
– A 4-week care plan is offered to every client that includes 4-weekly conference calls in order to assure the maintenance of treatment gains.
Medication management
For medication management, we collaborate with specific psychiatrists in the area that specialize in OCD for children, teens, and adults respectively.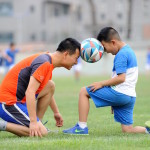 Parents, friends, and significant others involvement
Starting with the intake appointment and throughout the intensive program parents, teachers, and or significant others are involved in treatment by having a weekly family meeting or more if needed. Occasionally, if necessary, relatives are invited to participate in the daily 1-hour of preparation for exposure practices. Parents, caregivers, significant others, teachers or friends are offered psycho-education and specific coaching on how to respond to obsessions and compulsive behaviors of clients struggling with OCD.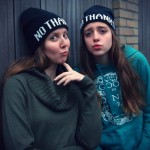 School facilities
We don't have school facilities available. However, we regularly collaborate with education psychologists who facilitate any academic transition or accommodation; in addition, we offer the option of having an intensive program at evening so clients can continue to attend school while in treatment.
Accommodations
Information about accommodation and transportation arrangements is offered and facilitated to clients.
Percentage of clients with OCD at our center
Based on our 2016 annual report, 53.6% of our clients have been seen because of OCD and related conditions.