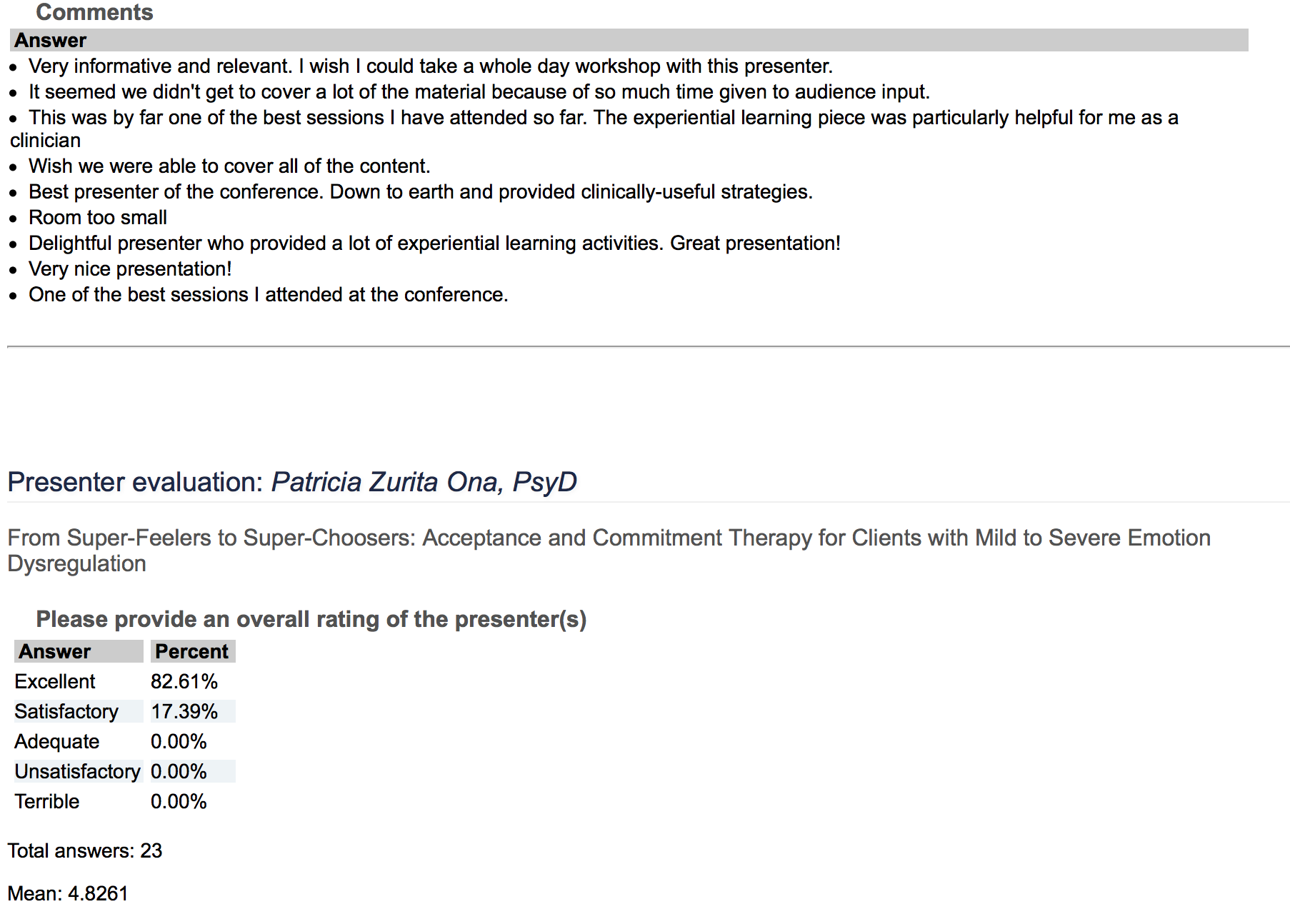 Dr. Z presented a talk called "From Super-Feelers to Super-Choosers: Acceptance and Commitment Therapy for Clients struggling with Emotion Regulation" at the Anxiety and Depression Conference at the beginning of April in Washington, DC.
We got the feedback from the audience recently, and are just blown away by the positive reception she got! 83% of the audience rated the presentation at the highest possible score: excellent.
Comments included "I wish I could take a whole day workshop with this presenter" and "Delightful presenter who provided a lot of experiential learning activities. Great presentation!"
We're so grateful to the people who left comments saying, "Best presenter of the conference. Down to earth and provided clinically-useful strategies" and "This was by far one of the best sessions I have attended so far. The experiential learning piece was particularly helpful for me as a clinician" and "One of the best sessions I attended at the conference"
What a great conference it was, and we're so glad that the people who attended enjoyed it! We're already looking forward to the next one!