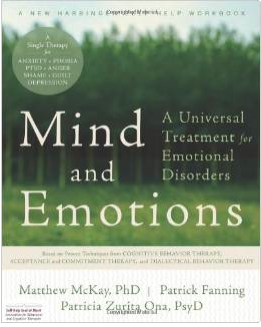 "Mind and Emotions: a universal treatment for emotional disorders" integrates interventions from Cognitive Behavior Therapy (CBT), Dialectical Behavior Therapy (DBT), and Acceptance and Commitment Therapy (ACT).
This book has won "Self-help seal of merit" from the Association of Behavioral and Cognitive Therapies (ABCT).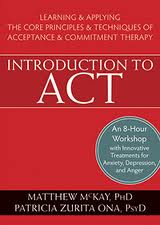 Introduction to ACT
In September 2011, Dr. McKay and Dr. Zurita Ona co-facilitated an "Introductory workshop to Acceptance and Commitment Therapy." This workshop was videotaped for training purposes and a DVD of it has been recently released.We presented, didactic and experientially, all ACT interventions: (1) acceptance, (2) mindfulness, (3) defusion, (4) self-as-context, (5) values, and (6) committed action. Lastly, we introduced an ACT case conceptualization model that highlights how to formulate client's problems looking at the source of primary pain, avoidance strategies, and consequences of their avoidance behaviors.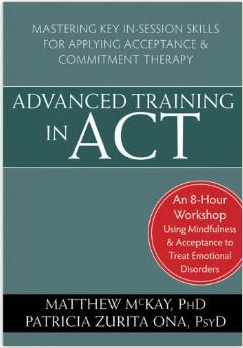 Advanced Training in ACT
In 2013, we offered an Advanced Training in Acceptance and Commitment Therapy. This DVD recorded during the workshop involves "moment to moment" ACT interventions in the therapy room with clients.