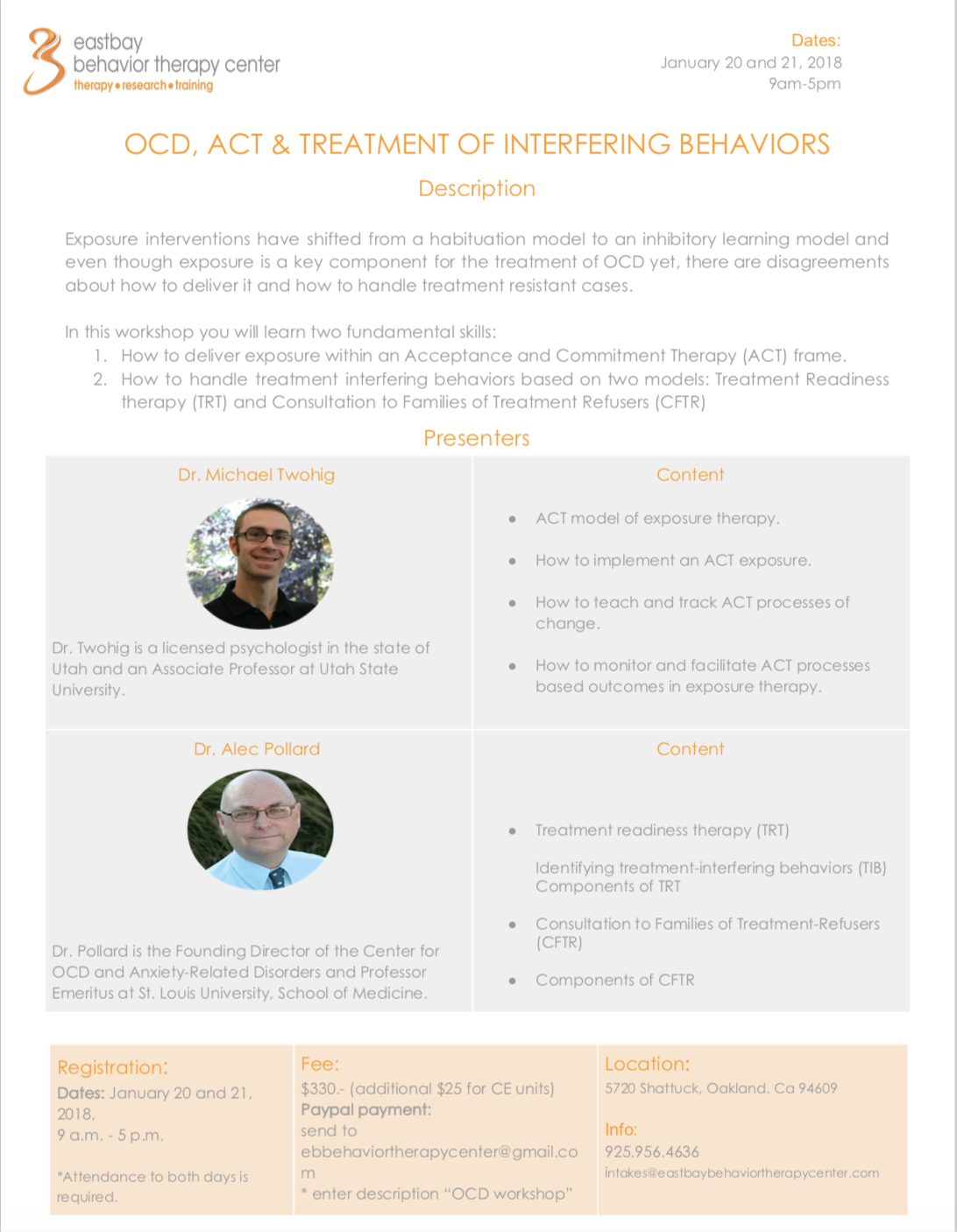 Join us on January 20th and 21st for wonderful presentations from Dr. Twohig and Dr. Pollard! We are very fortunate to have both of these talented clinicians join us for this event.
Learn about treating OCD from an ACT perspective, and how to address difficult, treatment interfering behaviors. CE credits are available, and early registration is encouraged. Please see the flyer for details on location and times, and registration payment.
If you have any questions, please contact us at 925-956-4636, or intakes@eastbaybehaviortherapycenter.com
We hope to see you there!