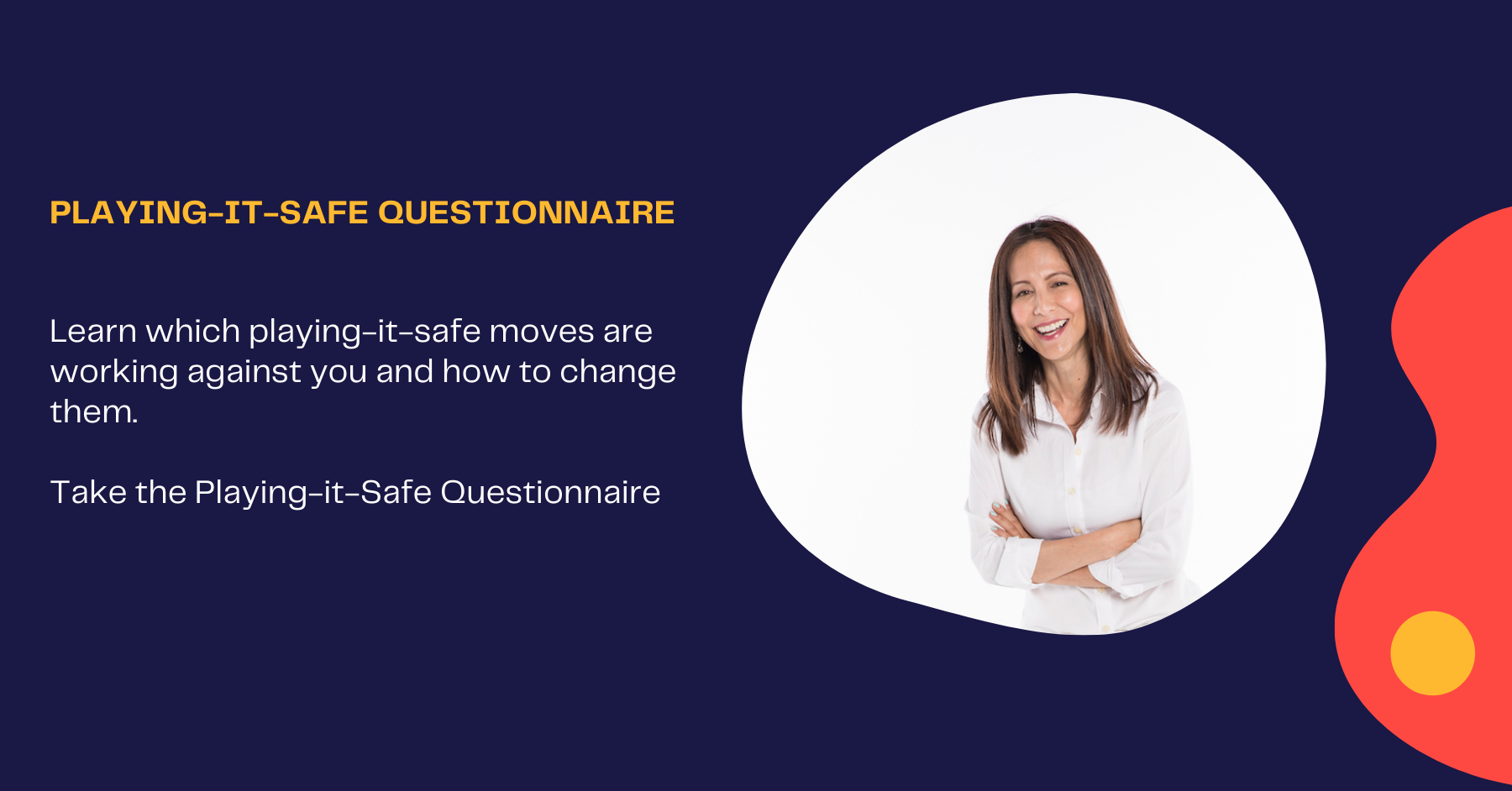 Directions to complete the Playing-it-safe questionnaire:
Below is a list of different playing-it-safe actions that most people engage in when dealing with various anxiety- or fear-based reactions. Sometimes people rely on a single playing-it-safe move, but most of the time people use a combination of them.
To figure out your playing-it-safe profile, bring to mind the difficult, upsetting, or stressful situations that you have encountered in the past three months and how you handled and experienced them. Then, read each item and rate how often you used that particular playing-it-safe move on a scale of 1 to 5 (almost never to very often) or how much you believe that statement is true on a scale of 1 to 5 (not at all to wholeheartedly believe).
(*) You will also be receiving Dr. Z's weekly Playing-it-safe newsletter, which you can unsubscribe to at any time.
Scale: 
1 = I almost never have this experience or use this ineffective playing-it-safe action
2= I seldom have this experience or use this ineffective playing-it-safe action
3= I sometimes have this experience or use this ineffective playing-it-safe action
4= I often have this experience or use this ineffective playing-it-safe action
5= I very often have this experience or use this ineffective playing-it-safe action
Playing-it-Safe Questionnaire