People joke about OCD, and believe that they or others may have the diagnosis based on misconceptions spread in popular culture. However, in this case, the adage "a picture says a thousand words" can help bring things back to reality, and show the true effects of living with OCD.
For example, many people think of handwashing as a common OCD symptom, and think that if they like to keep their hands clean, that it makes them "OCD." But an image like the one below shows the skin damage and compulsiveness that goes with OCD.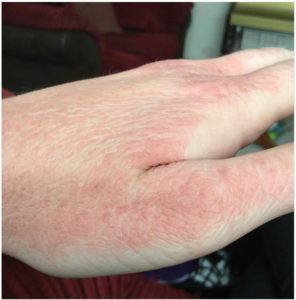 People may not understand the chaos that can happen internally in one's mind when experiencing intrusive, obsessive thoughts. The image above helps visually explain how often, how much, and how impactful those thoughts are.
These images and short videos show the challenges and successes of people with OCD, and bring the term "OCD" back to reality, so that it is likely to be used as the punchline.
To see all 12 images, click here.
#OCD #OCDawareness #superthinkers